Sue Griner-President
Sue has been a member of Mimosa Circle since the "turn of the century" and has served as Mimosa Circle's chairman, co-chairman and Programs chairman. Her service to the Club includes having been a member of the Cookbook committee, chairman of the "Tasting Tea", the introductory kickoff of the Club's very popular cookbook Savory and Sage, Board of Trustees Chairman, Caladium Bulb Chairman and Second Vice President.
In addition to her active involvement in the Tallahassee Garden Club, Sue has served in leadership positions in several civic and religious organizations, including Springtime Tallahassee, Saint Paul's United Methodist Church, United Methodist Women, Highgrove Homeowners Association, Charter Club and Alpha Gamma Delta Fraternity. A graduate of both FSU and the University of Georgia, she is loyal to both teams, despite husband Jim's Gator allegiances.
Married to Jim, an attorney, they have one son Reynolds, and enjoy spending time as a family watching sports and playing with Daisy, their Beagle. Sue is a member of Mimosa Circle.
---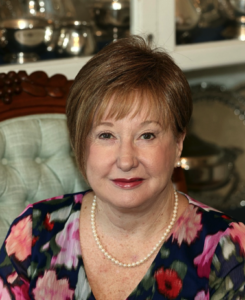 Susan Weaver – First Vice-President
Susan is a fifth generation Tallahassee native who is enjoying retirement, loves to travel, sew and spend time with her family and friends.  She is retired from the Fish and Wildlife Conservation Commission with thirty-five years of service to the State of Florida.  Married to Patrick, she has one daughter, Brooke.  Monthly visits to South Carolina to spend time with her daughter and her grandchildren are at the top of her list of favorite things to do.  In addition to having served as Treasurer of the Tallahassee Garden Club from 2017 – 2021, she is the Past President of the Woman's Club of Tallahassee; Treasurer of the Leon High School Alumni Association; and Counting Committee Chair for her church.  She is fan of FSU athletics and President-Elect of the Extra Point Club.  Susan is a member of Hibiscus Circle.
---

Elda Martinko – Second Vice President
Elda was born and reared in Tallahassee. A graduate of Leon High School and FSU, she is retired from careers as a Dental Hygienist and as a pharmaceutical sales manager. She enjoys traveling, reading, volunteering, mission work in Guatemala, shopping, and spending time at the coast. She has a son, daughter-in-law, sweet, toddler granddaughter and is anxiously awaiting the arrival of her second grandchild in September, 2021.
She has been an active member of the Jasmine Circle for over 35 years serving in various leadership areas. She served as TGC First Vice President during the 2019-2021 administration and now serves as Yearbook chairperson in her position as Second Vice President.
She looks forward to compiling the 2021-2023 TCG Yearbooks and participating in all the exciting programs and services The Tallahassee Garden Club provides in the Capital of Florida. Tallahassee is a great place to call Home!
---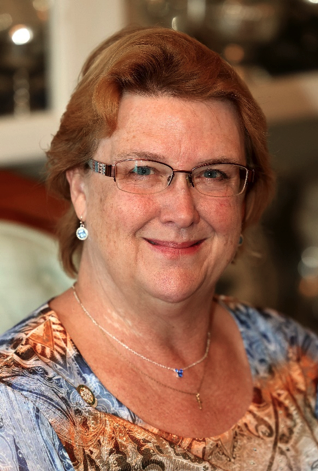 Jeanell Moore – Third Vice President
Jeanell is a second generation Tallahassee native and practically grew up in the Garden Club. Her mother, "Mrs. Nell" Carlile served in many official positions including two terms as president.
Almost a founding member of Gardenia Circle, Jeanell joined the first year of its existence and has been active for all 7 years serving as chair and treasurer. She recently retired from the Department of Revenue with over thirty-six years of service to the State of Florida. Married to Wayne, a retired law officer, they have one son Jacob and wonderful daughter-in-law, April. They enjoy sightseeing and traveling, especially Disney.
She is looking forward to serving as the Third Vice-President, getting to know the members, coordinating the Fall and Spring general membership meetings as well as the Fall District III Meeting which will be held in Tallahassee this year, and continuing the TGC role to instill in our youth and community the love of gardening and respect for and protection of the environment.
---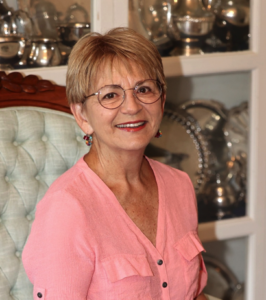 Tara Boyter – Recording Secretary, Board of Trustees
A native Floridian, Tara grew up in Central Florida's Mount Dora and has lived in Tallahassee since 1978. She is a graduate of Agnes Scott College in Atlanta and a long-time member of the P.E.O. International Sisterhood which provides educational opportunities to women.  Tara retired from association management in 2015 and promptly joined the Tallahassee Garden Club's Sweet Bay Circle.  She serves on the grounds committee of Killearn's Fellowship Presbyterian Church and when not managing her own yard, happily assists with the church gardens.  A recent grandmother, she thrives on that new role while also enjoying the game of bridge and travel whenever possible.  She has served on TGC's Board of Trustees since 2018.
---
Jane Meadows – Recording Secretary
Jane has been a member of TGC since 2010, and served as the chair of Sweet Bay Circle for 6 years. She has served as TGC's Third Vice-President and is currently serving as TGC's Recording Secretary. Jane enjoys knowing and learning from the knowledgeable members of TGC. She also enjoys the variety of programs and events presented at the club, all aiming to keep Tallahassee beautiful! Her hobbies include gardening, reading, and traveling. She enjoys her hubby, Neal, who is a master gardener; and also loves spending time with her adult children and being grandmother to 5 wonderful grandchildren whom she is teaching to garden!
---
Daniel Nurse – TGC Corresponding Secretary
Daniel is one of the founding members of Gardenia Circle which has been going strong for the past 7 years.
Born and reared in Crawfordville, FL, he currently works for the State of Florida, Department of Financial Services. He is happily married to the love of his life, Casanova Nurse, and they share 3 beautiful children together. His passions are spending quality time with friends and family, gardening, and traveling the local area in his RV.
Daniel looks forward to becoming more involved with the Tallahassee Garden Club and doing all he can to help it grow while continuing to facilitate the sharing of gardening knowledge with those who aren't as experienced.
---
Ruth Cates – Trustee of the House
Ruth grew up in Avon Park, FL, earned a BA in History from FSU, married while still in college and subsequently had two children. She and current husband Walt got married in the lobby of the local Social Security office and both retired from the Social Security Administration, where she worked as a Field Representative for 33 years, on the same day. Ruth is enjoying retirement, likes to travel, is involved with many activities at FSU and volunteers at the Alzheimer's Respite Room at Saint Paul's United Methodist Church.
Prior to her commitment to serve as Trustee of the House, she served the Board of Trustees as its Recording Secretary. Additionally she has been Chairman of Hibiscus Circle numerous times. Ruth is a member of Hibiscus Circle.
---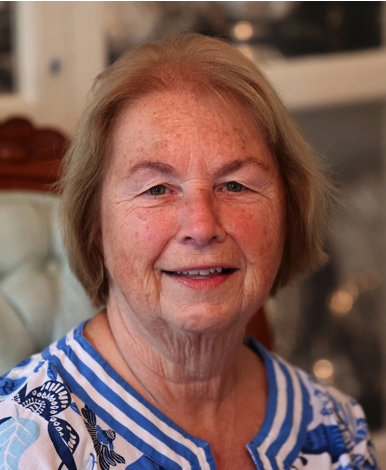 Helen Purvis – Chair, Board of Trustees
Helen joined the Tallahassee Garden Club in 1976 and is currently a member of Magnolia Circle. She has served as Circle Chair, President of TGC 1995-97 and 2015-17, and currently serves as Blue Star Marker Chair and Chair of the Board of Trustees. In addition to her service to the Tallahassee Garden Club, she serves as the District III treasurer as well as the Florida Federation of Garden Clubs' state Scholarship Chair.
Married to James Purvis, Helen is the mother of three children and grandmother to eight grandchildren.   She loves to garden and is proud to be a member of Tallahassee Garden Club.
---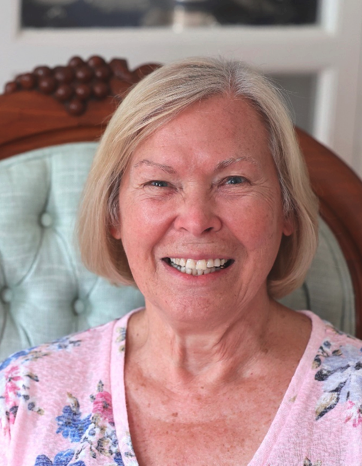 Kathy Carmichael – Trustee of the Grounds
Kathy grew up on a small truck farm between Deland and New Smyrna Beach where her Slovenian immigrant grandparents settled with their families.  Her parents and relatives continued the family traditions of farming and delivering produce to communities in that area and some still do. An FSU graduate, Kathy taught for 30 years in Leon County schools. Her classes always had a garden and most children learned how to grow plants for food and to enjoy gardening itself. As adults, many are still gardening today.
She joined the Jonquil Circle, a night circle, because she taught the elementary grades and couldn't attend during the daytime. When she retired, she trained as a Master Gardener and with 16 of her fellow MGers created the Coreopsis Circle of TGC. Kathy co-chaired the TGC HOPE Landscaping Project for 8 years and served as President of TGC. While President she worked to establish a 501C 3 status for TGC and a Maintenance Fund so the Rutgers House could survive and it has. She has served as Plant Exchange and Horticulture program chairman for several years.
Kathy is a Certified Flower Show Judge, a member of Springtime Tallahassee, member of the Gardening Friends of the Big Bend and Florida Retired Educators Associations.
---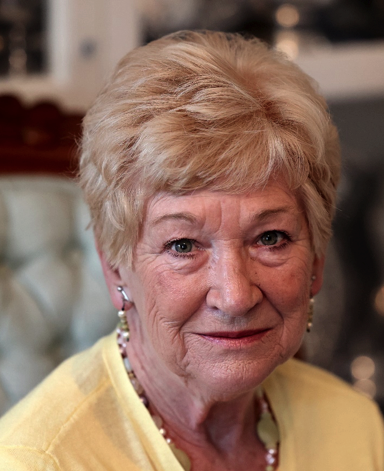 Marilyn Larson – Board of Trustees Treasurer
Marilyn has been a member of Tallahassee Garden Club since 2009 and an active member of Coreopsis Circle, where she served as Treasurer. She was elected to serve as Board of Trustees Treasurer in 2013, re-elected in 2016 and re-appointed in October 2020. She completed two years (2011-13) as chair of the Caladium Bulb fundraiser for TGC in addition to her Garden Club activities. In 2016 she co-chaired the Garden Club pecan sales. She is a Certified Master Gardener and when not working in her yard, assists in maintaining St. Stephen Lutheran Church grounds, where she is an active member. She is President of her neighborhood association, member of Capital Tiger Bay Club and a founding member of Capital Women's Network. She has a Master of Public Administration degree from Florida State University.
She has one son, Thad, and 13-year-old grandson, Seth who reside in Tallahassee. Sharing her love of the garden is her Persian cat, Turbo, who loves to chase lizards.
---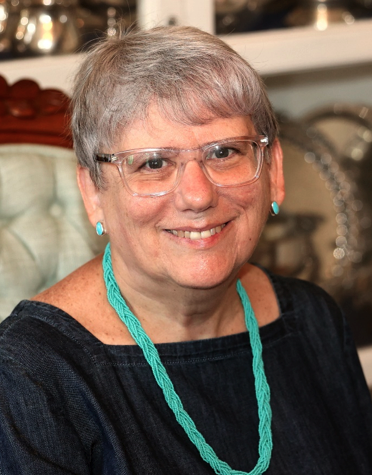 Ann Riley – TGC Treasurer
Ann joined TGC in 2018, shortly after her retirement from a 35+ year career in Human Resources, working most recently for the Trust for Public Land.  She has served as Circle Chair for Buddleia Circle and has just completed her Master Gardener certification.  A native of Chicago, she relocated to Tallahassee over 30 years ago, and has enjoyed learning a whole new gardening world.  Her husband, Michael, is a retired attorney, and she has two daughters, Madelaine and Blair, both born and bred Tallahasseans.

BECOME A MEMBER
Becoming a member (yearly membership dues $40.00) of the Tallahassee Garden Club is easy, just fill out the application form and send it in to the Membership Chairperson, 507 North Calhoun St., Tallahassee, FL 32301.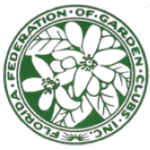 The Tallahassee Garden Club was organized in 1926 and is a member of the Florida Federation of Garden Clubs and the Deep South Region of National Garden Clubs. The Tallahassee Garden Club currently has 25 garden circles and over 600 members.
Download the brochure to find out more…