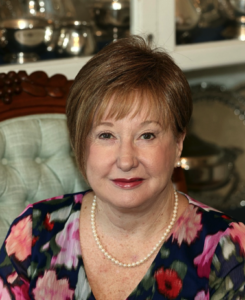 Susan Weaver – President
Susan is a fifth generation Tallahassee native who is enjoying retirement, loves to travel, sew and spend time with her family and friends. She is retired from the Fish and Wildlife Conservation Commission with thirty-five years of service to the State of Florida. Married to Patrick, she has one daughter, Brooke. Monthly visits to spend time with her daughter and her grandchildren are at the top of her list of favorite things to do. In addition to having served as Treasurer and First Vice President of the Tallahassee Garden Club from, she is the Past President of the Woman's Club of Tallahassee; Treasurer of the Leon High School Alumni Association; and an active member of Chapter GR, P.E.O. She is fan of FSU athletics and Past President of the Extra Point Club. Susan is a member of Mimosa and Orange Blossom Circles.
---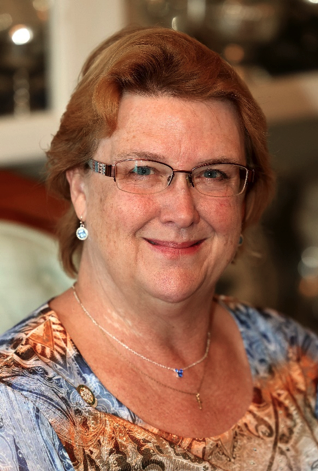 Jeanell Moore – First Vice President
Jeanell is a second generation Tallahassee native and practically grew up in the Garden Club. Her mother, "Mrs. Nell" Carlile served in many official positions including two terms as president.
Almost a founding member of Gardenia Circle, Jeanell joined the first year of its existence and has been active for all 7 years serving as chair and treasurer. She recently retired from the Department of Revenue with over thirty-six years of service to the State of Florida. Married to Wayne, a retired law officer, they have one son Jacob and wonderful daughter-in-law, April. They enjoy sightseeing and traveling, especially Disney.
She is looking forward to serving as the First Vice-President, getting to know the members, and continuing the TGC role to instill in our youth and community the love of gardening and respect for and protection of the environment.
---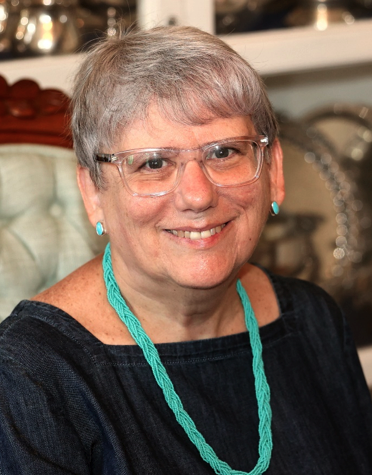 Ann Riley – Second Vice President
Ann joined TGC in 2018, shortly after her retirement from a 35+ year career in Human Resources, working most recently for the Trust for Public Land. She has served as Circle Chair for Buddleia Circle and has just completed her Master Gardener certification. A native of Chicago, she relocated to Tallahassee over 30 years ago, and has enjoyed learning a whole new gardening world. Her husband, Michael, is a retired attorney, and she has two daughters, Madelaine and Blair, both born and bred Tallahasseans.
---
Brady Thompson – Third Vice President
Brady Cureton Thompson is a member of the Violet Circle where she is a past Chair and Program Chair. She has been a Real Estate Broker for 24 years where she owns and operates a Boutique Real Estate Firm specializing in Residential Real Estate sales and investments in Tallahassee and the surrounding Counties. She has been married for 23 years to Brett Thompson and they have two kids, Isabel and Everett, who both attend Florida State University. She is a fifth generation Tallahassee native, graduated from Leon High School and Florida State University. She serves on the Tallahassee Parks and Recreation Advisory Board as the TGC liaison and has served on the Board of Young Actors Theatre, is co-founder of Tree House Fast Cars and Mason Jars and has served on Special Committees for Boys Town, Big Bend Hospice, Holy Comforter Episcopal School and Maclay School. In her free time she enjoys walking and riding her mountain bike on Tallahassee's trails, playing golf, floral arranging and being at St. Teresa with her family.
---
Deborah Northcutt – Treasurer
Deborah grew up in the Atlanta area and moved to Orlando when she married Mark in 1981. They relocated to Tallahassee, Mark's birthplace, in 1991. She has an accounting degree from UCF and spent the last 25 years of her career as the accountant/office manager of two area hunting plantations.
As she was approaching retirement she developed an interest in gardening and in 2018 joined Mimosa Circle. She has served as Mimosa's vice-chair, chair and most recently, treasurer. She also served as a co-chair for the 2023 Spring Plant Extravaganza. She is an active member of Chapter GR, P.E.O., a Big Bend Hospice Tea Time volunteer and enjoys playing weekly games of bridge with her group.
She and Mark have a daughter, Katie, who lives in Macon, Ga. with her wife, Kris, and their young son, Quinn.
---
Tara Boyter – Recording Secretary, Board of Trustees
A native Floridian, Tara grew up in Central Florida's Mount Dora and has lived in Tallahassee since 1978. She is a graduate of Agnes Scott College in Atlanta and a long-time member of the P.E.O. International Sisterhood which provides educational opportunities to women. Tara retired from association management in 2015 and promptly joined the Tallahassee Garden Club's Sweet Bay Circle. She serves on the grounds committee of Killearn's Fellowship Presbyterian Church and when not managing her own yard, happily assists with the church gardens. A recent grandmother, she thrives on that new role while also enjoying the game of bridge and travel whenever possible. She has served on TGC's Board of Trustees since 2018.
---
Daniel Nurse – TGC Corresponding Secretary
Daniel is one of the founding members of Gardenia Circle which has been going strong for the past 7 years.
Born and reared in Crawfordville, FL, he currently works for the State of Florida, Department of Financial Services. He is happily married to the love of his life, Casanova Nurse, and they share 3 beautiful children together. His passions are spending quality time with friends and family, gardening, and traveling the local area in his RV.
Daniel looks forward to becoming more involved with the Tallahassee Garden Club and doing all he can to help it grow while continuing to facilitate the sharing of gardening knowledge with those who aren't as experienced.
---
Ruth Cates – Trustee of the House
Ruth grew up in Avon Park, FL, earned a BA in History from FSU, married while still in college and subsequently had two children. She and current husband Walt got married in the lobby of the local Social Security office and both retired from the Social Security Administration, where she worked as a Field Representative for 33 years, on the same day. Ruth is enjoying retirement, likes to travel, is involved with many activities at FSU and volunteers at the Alzheimer's Respite Room at Saint Paul's United Methodist Church.
Prior to her commitment to serve as Trustee of the House, she served the Board of Trustees as its Recording Secretary. Additionally she has been Chairman of Hibiscus Circle numerous times. Ruth is a member of Hibiscus Circle.
---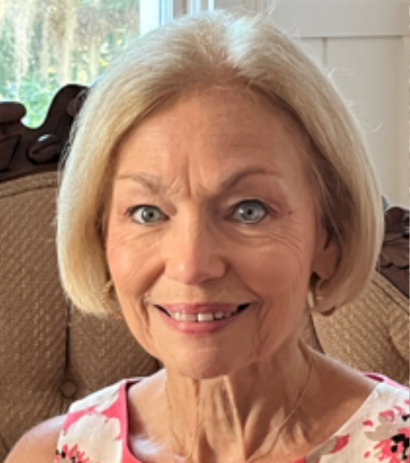 Fran Rehberg – Board of Trustees Treasurer
Fran grew up in a military family mainly on the west coast and Hawaii, but her parents were from the Florida Panhandle. When she was in 7th grade her dad retired and their family moved to Cottondale, FL. What a culture shock from the San Jose Valley to rural Florida. But it was wonderful to be in a small town, grandparents, aunt, uncles, and cousins. She met her husband, Ron at a small church in Kynesville, Fl and they were married there. After college and a few years in the Army, they settled in Tallahassee to work, have children, and become involved in the community. Fran worked with an accounting firm for 30+ years, but with the computers – main frames and then PC's and Quickbooks. She is involved with her church being on various committees, hospitality, choir, mission trips and teaching. The past few years she and Ron have been busy in Kynesville, FL (Marianna) with their family farm that Hurricane Michael in 2018 did major damage to the fields, planted pine trees and woods. Cleanup has been on going. Fran has been a member of TGC since 2013 and is a member of the Magnolia Circle. She has been Caladium Bulb chair for her circle and Co-Chair for the circle programs. Fran and Ron have 2 children, Jesse, and Kyla and 2 adorable grands – Jet and Ava. She enjoys traveling, going to the beach or mountains, regular trips to the gym, and being with family and friends.