Joan Stout – TGC President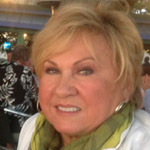 As President of the Tallahassee Garden Club, I am honored to have this opportunity to serve you for the next two years and look forward to working with each of you, learning, playing and enjoying our time together. We're so proud of the exciting things going on in our club.
At this time we have over 600 members and counting. New members are so important to all of us at TGC. We welcome everyone to join us. Dues are $40 annually. Our attitude is "Each One Teach One." All members can learn about gardening and creating beautiful floral arrangements, while enjoying the company of their friends. If you decide to join, you will be invited to meet with one of our 24 Circles if you don't already have one in mind. Each Circle is named for a flower . . . can you imagine that!
TGC supports many community projects:
• Caring for the TMH Cancer Center "Healing Garden"
• Honoring our military by placing wreaths on the Blue Star Markers on Veteran holidays
• Partnering with Goodwood Museum & Gardens and Maclay State Park
• Working with children, our "Junior Gardeners." We devote many hours to local schools helping students learn to "Plant, Bloom, and Grow."
My goal as President is to "Grow Forward Together." Through TGC, we try to support each other, the community, and young people through our work in the schools.
Our mission statement is to engage the membership in activities that are charitable, educational, and scientific.
Our purpose is to educate members and the public in the fields of gardening, horticulture, botany, floral design, landscape design, environmental awareness, conservation of natural resources, civic beautification and nature studies. We hope to instill in both our youth and our community the love of gardening and respect for our environment.
The heart of the Tallahassee Garden Club beats in the historic Rutgers House located at 507 N. Calhoun Street. It was built in 1848 by a free African American, George Proctor. The house is listed on the National Historic Registry. It has Georgian architectural features with a double-pile center hall plan with tripartite front windows. The doors and woodwork were fashioned from mahogany, while other lumber was hand-hewn from native trees. Bricks came from a local kiln.
I hope I've given you a little insight into our organization. Please come join us and be a part of our mission.
Best regards,
Joanie Stout, President
---
Elda Martinko – TGC First Vice

Elda was born & reared in Tallahassee . A graduate of both Leon High School and FSU, she retired from careers as a Dental Hygienist and as a pharmaceutical sales manager . She enjoys traveling, reading, volunteering, Mission work in Guatemala, shopping, and spending time at the coast. She has a son and daughter-in-law and is anxiously awaiting the arrival of her first grandchild in January, 2020.
She has been an active member of the Jasmine Circle for over 35 years serving in various leadership areas. This is her first year as an officer and  serves as membership chairperson in the position of  First Vice President.
She looks forward to helping recruit new members, showcasing the  historical TGC home, The Rutgers House, and promoting the mission of TGC in the Capital of Florida. Tallahassee is a great place to call Home.
---
Sue Griner – TGC Second Vice
Sue has been a member of Mimosa Circle since the "turn of the century" and has served as Mimosa Circle's chairman, co-chairman and Programs chairman. Her service to the Club includes having been a member of the Cookbook committee, chairman of the "Tasting Tea", the introductory kickoff of the Club's very popular cookbook Savory and Sage, and Board of Trustees Chairman.
In addition to her active involvement in the Tallahassee Garden Club, Sue has served in leadership positions in several civic and religious organizations, including Springtime Tallahassee, Saint Paul's United Methodist Church, United Methodist Women, Highgrove Homeowners Association, Charter Club and Alpha Gamma Delta Fraternity. A graduate of both FSU and the University of Georgia, she is a loyal "Nole-Dawg" despite husband Jim's Gator allegiances.
Married to Jim, an attorney, they have one son Reynolds, and enjoy spending time as a family watching sports and playing with Daisy, their Beagle. Sue is a member of Mimosa Circle.
---
Jane Meadows – TGC Third Vice
Jane has been a member of TGC since 2010, and served as the chair of Sweet Bay Circle for 6 years. She recently joined the TGC Board as 3rd Vice-president. Jane enjoys knowing and learning from the knowledgeable members of TGC. She also enjoys the variety of programs and events at TGC, all aiming to keep Tallahassee beautiful! Her hobbies include gardening, reading, and traveling; She enjoys her hubby, Neal, who is a master gardener; and also loves spending time with her adult children and being grandmother to 5 wonderful grandchildren whom she is teaching to garden!
---
Pam Lewis – TGC Recording Secretary
Pam is a native of Tallahassee. She and her husband, John, have one son, and a rescue puppy, Simon.
After retiring from teaching for 33 years, Pam joined Magnolia Circle. These next two years will find her co-chairing programs for Magnolia, along with her position as recording secretary for TGC. Pam also enjoys the fun and rewarding experiences of working with junior gardening in the local schools.
"The many creative ideas, informative presentations and friendships make Garden Club a contagious joy."
---
Libby Penrod – TGC Corresponding Secretary
Libby has been a member of Sweet Bay Circle, Tallahassee Garden Club, for 15 years.
She is a retired nurse and a co-founder of A Bag For HOPE. Libby has served as chairman of her circle, TGC Recording Secretary, TGC Garden Tour Chairman, and Pecan sale chairman. She is currently Hope Community Gardening Chairman and TGC Social Secretary. Her passions are gardening, traveling, square dancing and reading.
---
Susan Weaver – TGC Treasurer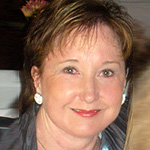 Susan is a fifth generation Tallahassee native who is enjoying retirement, loves to travel, sew and spend time with her family and friends. She is retired from the Fish and Wildlife Conservation Commission with thirty-five years of service to the State of Florida. Married to Patrick, she has one daughter and a Toy Schnauzer – Allie. Monthly visits to South Carolina to spend time with her daughter, Brooke, and her grandchildren are at the top of her list of favorite things to do. In addition to her involvement in the Tallahassee Garden Club, she is currently the First Vice President and Fundraising Chair of the GFWC Woman's Club of Tallahassee; Treasurer of the Leon High School Alumni Association; and Counting Committee Chair for her church. She is fan of FSU athletics and a member of the Extra Point Club. Susan is a member of Hibiscus Circle.
---
Ruth Cates – BOT House Trustee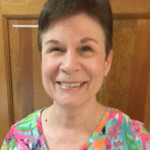 Ruth grew up in Avon Park, FL, earned a BA in History from FSU, married while still in college and subsequently had two children. She and current husband Walt got married in the lobby of the local Social Security office and both retired from the Social Security Administration, where she worked as a Field Representative for 33 years, on the same day. Ruth is enjoying retirement, likes to travel, is involved with many activities at FSU, volunteers at the Alzheimer's Respite Room at St. Paul's Methodist Church and has been Chairman of Hibiscus Circle numerous times. Ruth is a member of Hibiscus Circle.
---
Lana Arnold – BOT Landscape Trustee
A Past President and past and current Circle Chair of the Tallahassee Garden Club, Grounds Trustee Lana Arnold's favorite volunteer job is gardening. She is a twelve-year Master Gardener and works regularly in the Leon County Extension Office David Marshal Demonstration Garden.
She uses the knowledge gained from her Master Gardener volunteer work to prepare, plant and plan the extensive grounds and gardens of the Tallahassee Garden Center. Lana Arnold also serves on the Leon County Master Gardener Continuing Education Committee, as a Florida Friendly Yards Advisor and on the Leon County Extension Office Advisory Committee. She is a Nationally Certified Flower Show Life Judge. serves on the Florida Federation of Garden Clubs State Board of Directors. Also, she is a frequent speaker at nurseries, garden club horticulture programs, other garden related groups and homeowner associations.
She is retired from thirty-two years of service to the State of Florida. Married to Dwight Arnold for forty-four years, she is the proud mother of one daughter, Ann-Marie Arnold and three Chihuahuas, not including one grand dog, Tippy, a Chihuahua, of course. Lana is a member of Buddleia and Coreopsis Circles.
---
Helen Purvis – BOT Treasurer
---
Tara Boyter – BOT Secretary
Tara Boyter joined Sweet Bay Circle in 2015 and has served as secretary prior to becoming treasurer for 2019-2020. A native Floridian, she has lived in Tallahassee since 1978. When not "digging in the dirt" she enjoys travel and bridge, attends Fellowship Presbyterian Church where she serves on the grounds "crew" and is president of her P.E.O. sisterhood chapter.

BECOME A MEMBER
Becoming a member (yearly membership dues $40.00) of the Tallahassee Garden Club is easy, just fill out the application form and send it in to the Membership Chairperson, 507 North Calhoun St., Tallahassee, FL 32301.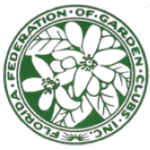 The Tallahassee Garden Club was organized in 1926 and is a member of the Florida Federation of Garden Clubs and the Deep South Region of National Garden Clubs. The Tallahassee Garden Club currently has 25 garden circles and over 600 members.
Download the brochure to find out more…