Tallahassee Garden Club – A More Beautiful Tallahassee
Our Garden Club has a rich tradition of being involved in the community, with programs to strengthen a bond with the community and beautify the city. Our Projects include support of Maclay Gardens State Park, Goodwood Museum & Gardens, City of Tallahassee Parks & Recreation, Youth Gardening, TMH Cancer Center Healing Garden, Flower Shows, Spring Plant Extravaganza and much more!
Consider becoming a member of our wonderful group of planters, designers, educators, promoters, visionaries, conservationists,  environmentalists, leaders and dreamers. We are part of the Florida Federation of Garden Clubs and the National Garden Club.
TGC welcomes the rental of its historic home, the Rutgers House, for private functions and events. Located in the heart of downtown Tallahassee, The Garden Center offers a large patio, beautifully landscaped yard, and an expansive ballroom perfect for civic events or weddings.
Voted the best wedding venue in the region by the "DEMO Awards" in 2017 we are the place for weddings, meeting and other events.
Member of Florida Federation of Garden Clubs, Deep South Region and National Garden Clubs, Inc.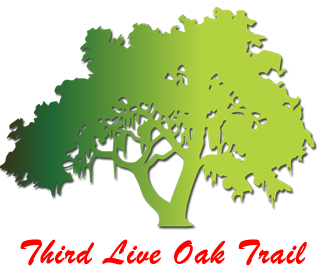 The Third Live Oak Trail – A project of the Tallahassee Garden Club which hopes to raise awareness of the importance of preserving Tallahassee's Heritage Trees. CLICK HERE.
---
COVID-19 UPDATE
Tallahassee Garden Club has taken steps to make our venue clean and comfortable for members and guests. We have on-going protocols for cleaning and sanitizing. We are again accepting event rentals from September 2020 forward. We strongly recommend that all follow CDC guidelines for wearing face coverings and maintaining social distancing. We also ask that everyone be personally responsible and not enter the property if running a fever or are otherwise ill. Please call the Garden Center at 850-244-3371 to leave a message. Our venue director will get in touch to help you with your plans. See you in September or November or….!