A Letter from the President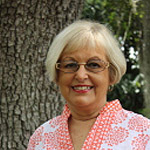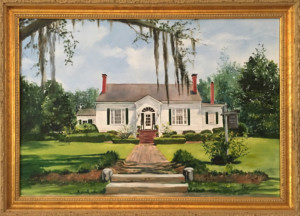 Welcome to the Tallahassee Garden Club Web Site.
Tallahassee Garden Club has a rich history in the Tallahassee Community since 1926. Members were involved in the original landscaping of many of the area schools, the fairgrounds, the entrance to Los Robles, Tallahassee Memorial Hospital, provided weekly flower arrangements for the county library, decorated the Governor's Mansion for Christmas and special events, were instrumental in naming the Park Avenue parks, etc. Many of the public grounds that you see around Tallahassee have been touched by TGC.
In the very beginning, TGC organized the Plant Exchange which continues today. In olden days, a cart pulled by oxen and filled with plants donated by members traveled around giving plants to residents. Today, we continue this event on the patio of the garden center.
Today members furnish plants during the months of September through November and January through May. All plants are free to the public. It has been said that many Tallahassee yards have been completely landscaped with only plants from the Exchange. Plant Exchange is followed by a brief Horticulture program (inside) with door prizes and refreshments. Come join us! We would love to see you. Check our calendar for monthly dates.
In December, the Tallahassee Community is invited to our annual Christmas Tea and Petite Flower Show. See our beautifully holiday decorated Rutger's House, enjoy great food, gaze upon the Flower Show Judges Petite Flower Show, meet our members and learn how you can become a part of TGC. Please join us on Thursday, December 7, 2017 from 3:00 until 6:00 p.m.
Throughout the year members work in some of the elementary schools teaching children the joy and rewards of gardening. They are taught how to prepare for and plant a garden, how to maintain, and finally being rewarded by eating their harvest. Yum yum!
The members of TGC established the TMH Cancer Center Healing garden. Mimosa Circle continues to maintain this garden. It is always a work in progress.
TGC maintains the Blue Star Markers in Tallahassee. These markers were originated by the National Garden Clubs, Inc. after WWII to honor all persons serving our country in the military – past, present and future. As a member of FFGC, TGC and District III were instrumental in dedicating a Memorial Marker at the National Veterans Cemetery. FFGC and the national Elks Association have made it possible for every National Cemetery in the state of Florida to have a Commemorative marker. TGC lays patriotic wreaths on these markers every Veterans Day and Memorial Day.
In April, we will have our Spring Flower Show in the Rutger's House and the Spring Plant Extravaganza on the grounds for the sale of plants and other gardening related items, short instructional presentations, food and many other activities. Join us Saturday, April 14th, 2017 from 9:00 A.M. to2:00 P.M.
TGC supports Maclay State Gardens, Goodwood, a member of TGC always serves on the Tallahassee Parks and Recreation Board, our members help decorate for many local functions as well as having a Garden Therapy program that works with the elderly.
TGC consists of approximately 600 members that are in 24 circles. Each Circle has its own slate of officers and committees. The Circle Chairs meet monthly September through May in Executive Board. Circles meet monthly September thru May. In their meetings, members enjoy guest speakers, fellowship, learning many facets of gardening and floral arranging, and all things related to our environment as well as learning how they can participate in FFGC, TGC and District III projects.
TGC is a diverse organization. We welcome new members. Circles meet in member's homes and in The Garden Center. Day and night circles are available. Choose a circle to meet your time frame. Contact us to find out more.
There are two General Membership meetings a year open to all members. The Fall Meeting is at The Garden Center and always has a great speaker. This Fall Stan Rosenthal will be speaking.
The Spring General Membership meeting is always held in March and is a meeting, program with speaker or designer and a luncheon. This meeting is offsite due to the number of members.
There are just so very many ways to be involved in TGC to mention. Come visit with some of our Circles and attend our events; our members would love to meet you. Contact us for more membership information.
Sincerely,
Brenda M. Dyer
President