A Letter from the President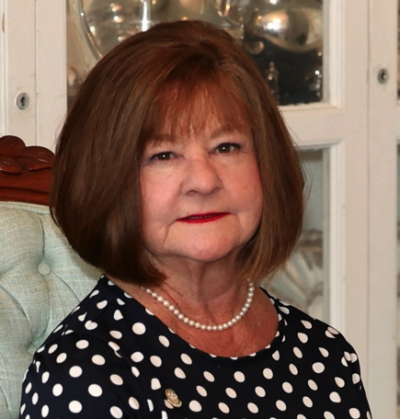 Dear Fellow Gardeners,
As we enter our 95th year of service, let us ponder the theme we have chosen for the next two years – "The Gifts of Gardening".
The gifts of gardening are multifaceted. They are both tangible and intangible. The tangible gifts include the flowers and fruits that members share among themselves, the plants they bring to the monthly plant exchanges and the floral designs they create for special events.
But it's really the intangibles that make the Tallahassee Garden Club, Inc. so special.
Who are these gardeners and why is this club unique? Each of the more than 500 members brings to the table not only a love of gardening, but a keen interest in community. The 21 Circles that meet monthly each have their own personalities and independent ways of reaching the overall goals of the club. Membership of these Circles range from as many as 67 members to as few as 12 members. Large or small, there is a Circle that fits any need.
Some Circles plan monthly meetings at each member's home where they work in the host member's yard. Others take monthly field trips to explore the many local botanical wonders of our area. Most, however, divide their meetings between meetings at the historic Rutgers House, home of the Tallahassee Garden Club, in their own homes, or at one of the local nurseries. Their Program Chairs strive to provide educational programs that comport with the club's goal to engage the membership in activities that are charitable, educational and scientific.
On behalf of the Tallahassee Garden Club, I invite you to join us as we move into our 95th year of service to our community. Joining is easy.
Simply complete the downloadable membership application and mail it to the Membership Chair, 507 North Calhoun Street, Tallahassee, FL 32301, together with a check in the amount of $40.00 made payable to Tallahassee Garden Club, Inc..
For more information, please call the Center at 850-224-3371 and leave a message.
We would be delighted to discuss the opportunities that await you.
Best wishes,
Sue Griner, President