A Letter from the President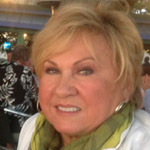 As President of the Tallahassee Garden Club, I am honored to have this opportunity to serve you for the next two years and look forward to working with each of you, learning, playing and enjoying our time together. We're so proud of the exciting things going on in our club.
At this time we have over 600 members and counting. New members are so important to all of us at TGC. We welcome everyone to join us. Dues are $40 annually. Our attitude is "Each One Teach One." All members can learn about gardening and creating beautiful floral arrangements, while enjoying the company of their friends. If you decide to join, you will be invited to meet with one of our 24 Circles if you don't already have one in mind. Each Circle is named for a flower . . . can you imagine that!
TGC supports many community projects: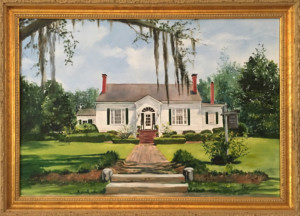 • Caring for the TMH Cancer Center "Healing Garden"
• Honoring our military by placing wreaths on the Blue Star Markers on Veteran holidays
• Partnering with Goodwood Museum & Gardens and Maclay State Park
• Working with children, our "Junior Gardeners." We devote many hours to local schools helping students learn to "Plant, Bloom, and Grow."
My goal as President is to "Grow Forward Together." Through TGC, we try to support each other, the community, and young people through our work in the schools.
Our mission statement is to engage the membership in activities that are charitable, educational, and scientific.
Our purpose is to educate members and the public in the fields of gardening, horticulture, botany, floral design, landscape design, environmental awareness, conservation of natural resources, civic beautification and nature studies. We hope to instill in both our youth and our community the love of gardening and respect for our environment.
The heart of the Tallahassee Garden Club beats in the historic Rutgers House located at 507 N. Calhoun Street. It was built in 1848 by a free African American, George Proctor. The house is listed on the National Historic Registry. It has Georgian architectural features with a double-pile center hall plan with tripartite front windows. The doors and woodwork were fashioned from mahogany, while other lumber was hand-hewn from native trees. Bricks came from a local kiln.
I hope I've given you a little insight into our organization. Please come join us and be a part of our mission.
Best regards,
Joanie Stout, President